STS operations is an efficient way to cope with draft restrictions, port congestion, lack of shore infrastructure, as well as a convenient alternative to transferring oil cargo between seagoing vessels. Until now, these operations have yielded excellent safety records; However, they still have the potential of a catastrophic accident. Thus, prudent management and continuous risk evaluation are essential to keep this method a safe trading option and a valuable funding source for local economies.
Since all arrangements and costs are borne by the charterers, tanker operators are only concerned with safety and environmental care. In fact, masters are liable for safety and environmental pollution, thus they strive for safeguarding STS operations free from incidents.
In this forum tanker operators invite representatives from the entire shipping industry to join their forces with them and share their safety-related experience and expertise. One of many topics that particularly concern tanker operators and will be extensively discussed this year is quality assurance of third parties involved in STS operations and pay vital role in safety and environmental protection. The views and developments of charterers, service providers, manufacturers and international organizations will be presented, the risk in specific STS locations will be analyzed and case studies from several tanker operators will be discussed.

The term Ship to Ship transfer operation or STS operation is referred to the transfer of cargo between seagoing vessels. These operations are conducted with the vessels underway, at anchor or berthed to a dock or jetty. Although STS operations are also performed for dry cargos with bulk carriers, currently the interest is focused to Annex I cargos or similar due to their potential of extensive environmental pollution.
STS operations reveal good safety records; however, they have the potential of a catastrophic accident and thus, prudent management and continuously risk evaluation is essential. The issue is that tanker operators, although liable for safety and pollution prevention, they are not the organizers of these operations (charterers or cargo owners are). Moreover, in these operations, third party elements (mooring master, STS service provider, participating vessel) are involved, whose role is vital as safety and pollution prevention is concerned. Thus, tanker owners are exposed to undue third-party risk, a fact that requires their awareness as well as their preparedness at high levels.
For this reason, it is important for tanker owners and their operators, to analyze possible hazards and examine the relevant causal factors as required by MARPOL (IMO) and OCIMF guidelines and latest version of Vessel Inspection Questionnaire (VIQ7). Furthermore, in order to control undue third-party risks exposure, they have to ensure that all involved parties adopt suitable risk mitigation measures by following the industry best practices and continuous improvement techniques.
Considering that "safe operations" is a common interest for all the involved parties, IFSTS focuses on bringing all the relevant industry parties together in order to discuss and commend on issues regarding safety, pollution prevention and best practices in STS operations.
It is for the common benefit to identify and avoid substandard technics and IFSTS is the platform for sharing experience and achieving this goal

In the International Forum of STS 2019 @ Athens we planned to further increase the quality and reputation of the event. Following the success of IFSTS 2018 @Athens sponsored by Tsakos Group and IFSTS 2017 @London sponsored by TMS Tankers, IFSTS 2019 was hosted once again in Athens, Aegli Zappiou, which Is close to Piraeus maritime hub. The event was very successfull and more than 150 senior executives from the shipping industry attended the event.
IFSTS is a safety-oriented forum and focuses on bringing the industry together to discuss the major safety issues regarding Ship to Ship transfer operations as well as quality standards STS operations. All participants will gain knowledge and inspiration for new ideas towards ensuring safety, pollution prevention and best practices.
Through this event, DYNAMARINe and the sponsoring companies promote the proactive safety culture, the prudent management and the environmental awareness.
The scope of this conference was to present and consolidate industry's view on the quality standards of the STS service providers, sharing best practices and lessons learned as well as the point of view of the Tanker Operators based on their past STS experience. New developments in STS operations worldwide (regulations, standards, new locations etc.) were introduced. Furthermore, measures that ensure healthy and sustainable competition that may improve safety standards of the STS service providers were discussed. STS service providers quality standards and procedures, case studies and lessons learned from Mooring Masters and the perspective from Oil Majors/Charterers/Traders were also in the agenda. Finally, manufactures of STS equipment (fenders & hoses) presented new developments and maintenance standards.

Attendees | Program | Presentations | Photos | Videos

09:15 – 10:00 Registration and light breakfast
10:00 – 10:45 Welcome speeches
10:45 – 12:00 Session 1: Statutory Framework and Commercial Requirements
Chair: Capt. Andrey Moiseev, Senior Fleet Marine Superintendent at BSM Cyprus
10:45 - 11:10 Athanasios Vosvolis Manager at ABS, Learning Center Greece, " STS Service Providers and Audits "
11:00 - 11:35 Jessica Maitra, Partner of Clyde & Co. " The significance of an SMS in STS operations "
11:35 - 12:00 Capt. Gordon Ghirxi, Mooring Master & Consultant at QKeymarine Ltd. " Right First Time "
12:00 – 12:20 coffee break
12:20 – 13:35 Session 2: STS Locations
Chair: Martyn Haines, Senior Master Mariner at Clyde & Co.
12:20 - 12:45 Tsakos Group & DYNAMARINe, " The value of Simulator in STS operations "
12:45 - 13:10 Capt. Robert Santiago, Senior Operations Manager at OTS-I, " STS Operations in Amuay Bay. Preparing in a short time frame; Challenging however Safe "
13:10 - 13:35 Martin Mischke, Senior Operations Manager at Nauticor GmbH & Co. KG " The challenge of the LNG-STS and LNG-bunkering "
13:35 – 14:35 Lunch Break and Networking
14:35 – 15:45 Session 3: STS Equipment
Chair: Christiana Prekezes, Executive Coordinator at HELMEPA
14:35 - 15:05 Nikos Xynopoulos, Chemical/Petroleum Engineer at Ship Safe Marine Equipment Ltd. " Guidelines and Safety Measures in the selection and usage of STS fenders & hoses "
15:05 - 15:25 Shunichi Ono, Manager of business & product development at YOKOHAMA " Yokohama's New Grade Ohm STS Hoses "
15:25 - 15:45 C. Koronakis, CEO at D.KORONAKIS S.A, " Mooring Ropes Arrangement on STS operations "
15:45 – 16:05 coffee break
16:05 – 17:20 Session 4: Case Studies and Lessons Learned
16:05 - 16:30 Leonis Koutsoukos, ISM/TMSA Compliance Supervisor at TMS TANKERS " Lifeboat damage during STS Mooring operation "
16:30 - 16:55 Capt. Andrey Moiseev, Senior Fleet Marine Superintendent at BSM Cyprus, " STS location: Chittagong "
16:55 - 17:20 Capt. Stratos Zeimpekis, Deputy Marine Manager at Optimum Ship Services " Topic to be announced soon "
17:20 – 17:30 Closure
17:30 – 18:30 Reception and Networking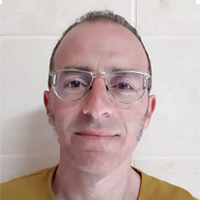 Gordon Ghirxi
Gordon is a Mooring Master and a marine consultant at QKeymarine Ltd. He is also an accredited Quality and Safety Management Systems auditor, and an Accredited Vessel Inspector. As a Mooring Master he has participated in the safe conduct of ship to ship operations for the transfer of oil, gas and dry cargo. He has also contributed in the development of tanker and terminal training and operational management systems. At QKeymarine Ltd. he has performed Marine Warranty and Assurance assignments for oil and gas projects, and Marine Representation for ship to ship operations. He is also responsible for the development and delivery of training and lecturing on board ships and at training academies.
Jessica Maitra
Jessica is a partner in the marine team at international law firm Clyde & Co. She has significant experience advising clients on both commercial and contentious matters. From a disputes perspective she works on cases in the English Courts and in LMAA and other arbitrations. She also advises on contracts and transactions in the marine and insurance sectors. Jessica regularly advises on disputes and commercial aspects of shipping contracts, including charterparties, bills of lading, shipbuilding contracts and ship management agreements. Jessica has a wealth of experience in cases concerning liquid, gas and dry cargoes, but has particular experience of energy shipping and tanker contracts and claims. Her clients include shipowners, charterers, ship managers, oil majors and other energy companies, traders and their insurers/reinsurers. Jessica chairs and speaks at various Lloyds Maritime Academy courses, including the Bills of Lading Masterclass. She is a course leader on the topic "Time Charterparties" as part of the BIMCO e-learning series. She also provides bespoke training for clients on a variety of shipping, trade and marine insurance topics.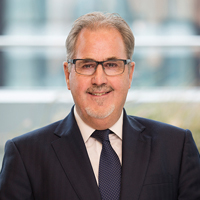 Martyn Haines
Martyn is a Senior Master Mariner in the international marine team at Clyde & Co and an accredited Mediator with the Civil Mediation Council. Martyn has 44 years' experience in the shipping industry, including: 12 years at sea serving on types of vessels from oil tankers, bulk carriers, containership to heavy lift vessel. 11 years in commercial operations and fleet management; and 15 years at an International P&I Club where he was a Senior Claims Director handling high value casualties and an Area Syndicate Manager. Martyn joined Clyde & Co in June 2011 and is a marine consultant, casualty investigator and case handler. He specializes in handling vessel casualties including collisions, groundings, dock damages, fires and explosion where evidence gathering, taking witness statements and analysis is required. He regularly advises and presents to the London Insurance Market on marine issues such as collisions, ship-to-ship operations, general average and P&I Insurance. He has also undertaken speaking engagements in Argentina, Chile, Greece and Italy. Martyn gained mediation accreditation in 2017 and is a member of the Society of Mediators. He is a Freeman at the Honourable Company of Master Mariners, a Younger Brother at Trinity House, a Fellow of the Institute of Chartered Shipbrokers, a Member of the Nautical Institute.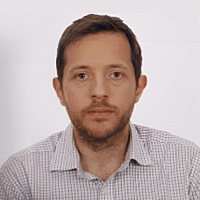 Leonis Koutsoukos
After graduating from Merchant Marine Academy of Aspropyrgos, Master's School as a 2nd Officer he sailed for 5 years (actual sea service), up until the Captain Class B rank. In between his sea service he was working ashore as to enhance his experience, in several companies and in various departments, such as an Assistant Port Captain - Safety, Quality and Environmental in Eletson Corporation, as a Safety & Quality Manager in UNIBROS Shipping, as a Deputy DPA - Safety Culture Development – Fleet Training Manager in ALMI TANKERS. He is currently working as an ISM/TMSA Compliance Supervisor in TMS Tankers Ltd. He has also completed two M.A. Degrees in Shipping Business with Shipping Chartering and in Management Studies in Shipping.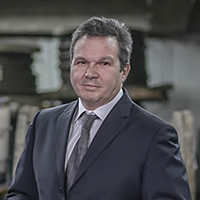 Konstantinos Koronakis
Constantine Koronakis was born in 1965 in Athens.He attended the Moraitis School and continued his studies in Business Administration at the Deree College of Greece.While a student he started working in his family business, D. Koronakis SA, a 100% family owned company, established by his parents Dimitris and Eleni Koronaki, producing synthetic ropes and wire ropes. Initially, he was involved with the Production sector and for this reason he travelled around Europe, to famous wire rope plants, like the Casar Factory where he was specialised in the production of hi-tech and specialised wire ropes. A few years later, Constantine Koronakis having an important degree of knowledge and expertise in Engineering and R&D he designed and launched into the Greek and European Market a revolutionary mooring line for the Shipping Industry, the Kapa Ropes. His passion and continuous effort to create new products gave him the title of "Inventor" when he was awarded by the Industrial Property Organization for his invention, the "easy-splice-aid" patent in 2003. Constantine continued his success path by creating new commercial sectors for his Company which could service the Fishing, Aquaculture, Drilling & Offshore and Yachting Industries worldwide. He also established a worldwide distribution network by investing in the creation of stock-points in all major ports around the globe (from Singapore to New York, Las Palmas, Houston, Algeciras, Durban, Rotterdam etc) and thus providing a 24/7 service to his customers. Since 1992 Constantine Koronakis has the title of C.E.O. in D. KORONAKIS SA.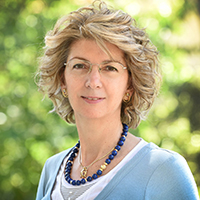 Christiana Prekezes
Born in Chicago, USA. Graduated from Pierce College, Athens, Greece. Received a bachelor's degree in Geology from the Aristotle University of Thessaloniki, Greece. Completed a Master of Arts in Energy and Environmental Studies at Boston University, USA focusing on Coastal Zone Management. Worked for a short period for non-governmental organizations on environmental issues in Boston and Washington D.C. Employed by HELMEPA in 1988, she is currently coordinating all the association's programs and she is also responsible for Maritime and International Relations of the International Marine Environment Protection Association-INTERMEPA. Member of the Green Award Board of Experts and the Greek Technical Committee of the Korean Register.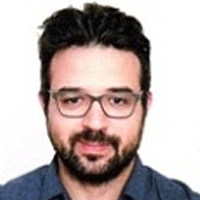 Nikos Xynopoulos
Nikos Xynopoulos has graduated from Aristotle University of Thessaloniki (AUTH), from the Chemical Engineering Department and has majored in NH3 synthesis. He received his Master Degree in Petroleum Engineering (Scholarship Awarded from Hellenic Petroleum SA) from the Technical University of Crete (TUC) and specializes mainly in gas purification processes, LNG, oil-water separation and PVT modelling of hydrocarbon systems. He is currently working as Technical & Quality Control Supervisor in the company "ShipSafe Marine Equipment Ltd." a company established in Greece since 1992 and well experienced in Fendering Systems and STS Equipment. "ShipSafe" is well known for its high-quality standards and as distributors for Yokohama Rubber Co. handles sales of Pneumatic Fenders and Hoses from stock, construction of chain nets, engineering, maintenance, repair and inspection, locally and worldwide.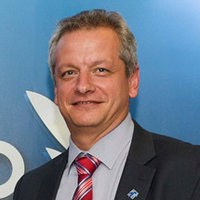 Andrey Moiseev
He is a well qualified and experienced professional having twenty years of experience in the maritime industry both at sea and ashore. His sea carrier includes serving in top ranks up to Master on Oil/Chemical tankers. Carrier ashore covers wide range of activities including positions of lecture and trainer in St. Petersburg Admiral Makarov State Maritime, Marine Superintendent and Head of Tanker Division in Norbulk Shipping UK, Training, Marine and Quality Superintendent and Designated Person Ashore in Bernhard Schulte Shipmanagement (Cyprus). During this tour of duties he has completd a number of trainings and he is well qualified and certified as a Marine Professional. Within the last 8 years in Bernhard Schulte Shipmanagement he has covered various activities relating to Marine operations of fleet, training of sea staff, actively involved in selection, recruitment and professional interviews of candidates for the Company fleet Officers positions at various levels, delivering Chemical courses in MTC, participating in Fleet Officers Meetings as Facilitator and lead several projects including development of software for ship-shore forms exchange tool and maintaining this project. As qualified Internal Auditor he has conducted Internal ISM / ISPS/ ISO 9001 / 14001/ MLC Audits both on board of the vessels and ashore auditing Crewing Service Centres. Since March 2015 he is representing BSM in Intertanko Chemical Committee and participating in various Working Groups. Since April 2016 he is representing BSM and Intertanko in CDI Marine Accreditation Committee.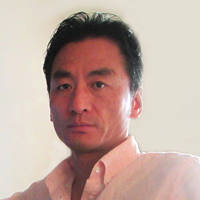 Shunichi Ono
Shunichi Ono has been engaged in the development of hoses for 16 years. The hoses are specially designed to transfer crude oil for offshore based operations. He works for The Yokohama Rubber Co. as a manager of business & product development. Yokohama is a world leader in the manufacture and supply of offshore hoses, ship to ship transfer hoses and pneumatic fenders for the oil industries.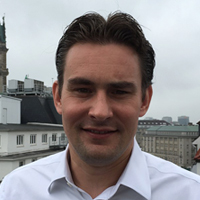 Martin Mischke
Oct 18 – current Nauticor GmbH & Co KG, Hamburg Senior Operations Manager (LNG Bunkering) Jul 14 – Sep 18 Claus-Peter Offen Tanksschiffreederei GmbH & Co KG, Hamburg Operations Manager and Deputy Fleet Navigation Officer (since May 2017) Apr 13 - Jun 14 Claus-Peter Offen Tanksschiffreederei GmbH & Co KG, Hamburg Vetting Manager, QHSE Manager & Company Security Officer Jul 12 - Apr 13 Ahrenkiel Shipmanagement GmbH & Co KG, Hamburg S&Q Manager, Marine & Vetting Superintendent Apr 07 - Jun 12 Ahrenkiel Shipmanagement GmbH & Co KG, Hamburg Master Mariner & Deck Officer Jul 02 - Aug 03 German Navy Navigation Rating

Our supporters are: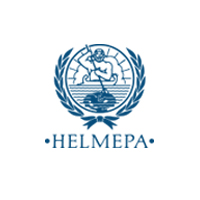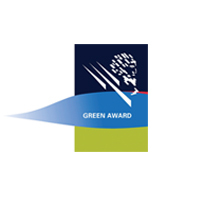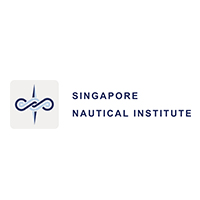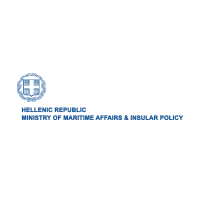 Our sponsors are: